Recently we spoke with Zach Shefska, CEO of Car Edge, to learn more about his company, his role, and his experience working with the Bindable team. Read what he had to share!
Tell us a little about yourself, your company, and your role...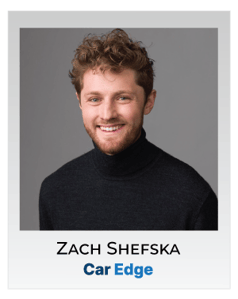 Hi, my name is Zach Shefska. I am the CEO of Car Edge (formerly known as YAA).
Car Edge is the trusted navigator guiding consumers through the entire automotive journey — from financial products and insurance, to everything in between (car buying program, vehicle valuation, repair and maintenance, etc.). We are redefining the automotive ownership experience in the consumer's favor.
Car Edge is the consumer's guide to make smart decisions. We like to think of ourselves as similar to AAA, if AAA had been developed by digitally native founders.
Describe how you're working with Bindable.
We partnered with Bindable to bring our insurance capability to market. Early on in the journey of Car Edge, we knew we wanted to play in the insurance space. As the consumer's trusted navigator for automotive decisions, we are proud to offer a white-labeled insurance marketplace that surfaces savings opportunities for our members at relevant times and when they need it most.
What do you like best about working with Bindable?
Bindable made it easy for us to bring our insurance capability to the market quickly. We appreciate how knowledgeable their agents are, and most importantly, because of their help, our members are fans of our insurance offering; that's all we could ask for.
What are some of your favorite places to gather information about the industry?
Heather Smith, our Bindable Client Relations manager (pictured above). I can go to her with any question, and she and the Bindable team make sure to get me the info I need in a timely manner.
What is your favorite city to visit?
Ventnor City, NJ. It's a cozy beach town that my family has vacationed at for generations. Being there feels special!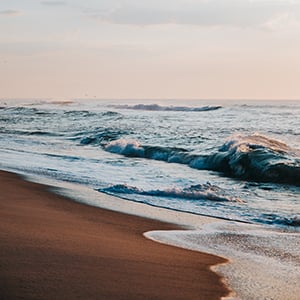 Photo by Taylor Friehl via Unsplash
Thanks for sharing, Zach! We're lucky to have partners like you!
Interested in learning how our SaaS or IaaS solutions may help your team? Contact us for a demo today!