Recently, our partner Matt Hagen, Director of P&C Sales at Assurance, sat down with us to share more about his company, his role, and his experience working with the Bindable team. Read on to learn more about Matt!
Tell us a little about yourself, company, role...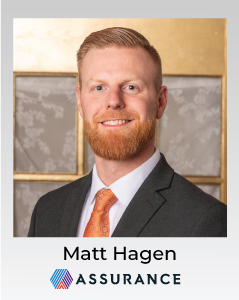 My name is Matt Hagen and I reside in Grimes, IA which is in the Des Moines metro area. My wife, Laura, and I have two wonderful boys Brooks (3 YO) and Walker (3 MO). I joined Assurance in March 2021 as the Sales Director for our P&C operations, specifically focused on scaling our W2 workforce. As the Sales Director, a couple of my main primary focus points are ensuring our agents have the best possible experience when it comes to company culture and the tools in which they work with on a day-to-day basis. These focus points, among others, allow our team to provide a top-notch, start to finish, customer experience!
Describe how you're working with Bindable.
Our relationship with Bindable is rooted in leveraging their software, Policy Crusher®, as a multi-product comparative rating platform where our sales agents are easily able to shop and compare the 15 different insurance carriers that Assurance has to offer. Working with the Bindable team, we've been able to integrate our different lead generation platforms which allows transfer of consumer data points captured in our lead gen flow.
This experience has given our sales agents a user-friendly interface to efficiently work with their customers and effectively track their prospects. Bindable also played a large role in building out a consumer-facing quoting solution to enable a white-labeled experience for our sponsored channel business.
The team at Bindable has been ultra-supportive in managing unique requests we may have as an agency and consistently working alongside our team to enhance different aspects of our business operations.
What do you like best about working with Bindable?
Simply put, Bindable is fully engaged in their partnership with us! The team listens, discovers, and implements solutions that put all of us in a position for success. A big shout out to the entire Bindable team, and a personal shout out to Katie Schultz and Rachel Presant!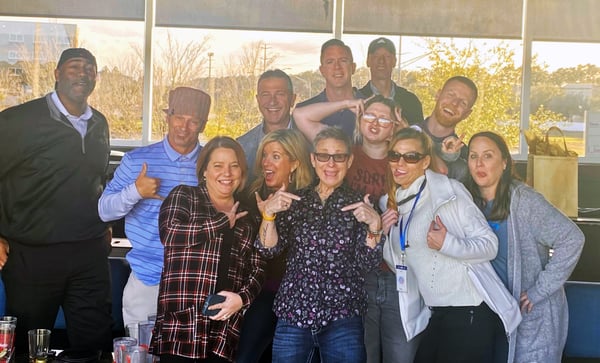 Bindable team members Katie Schultz and Rachel Presant visited with the Assurance team, including Matt Hagen, earlier this year in Florida.
What are some of your favorite places to gather information about the industry?
I'm a LinkedIn scroller ☺ I follow a lot about the industry and enjoy reading through articles and reports through this channel. I also frequent Insurance Journal to catch up on industry trends specific to the auto and home markets. With that said, nothing beats a good conversation with Tony D'Errico and Chad Lovell as it pertains to industry knowledge. Tony is our SVP of P&C and Chad is our VP of Ops & Sr Product Manager here at Assurance. They bring a wide array of industry experience and am fortunate to be able to go directly to them for more understanding of our industry.
What is your favorite city to visit?
I've only been here once on our honeymoon, but I would have to say St. Andrews, Scotland! Being an avid golfer, the history and ambiance of St. Andrews is out of this world for a guy like me.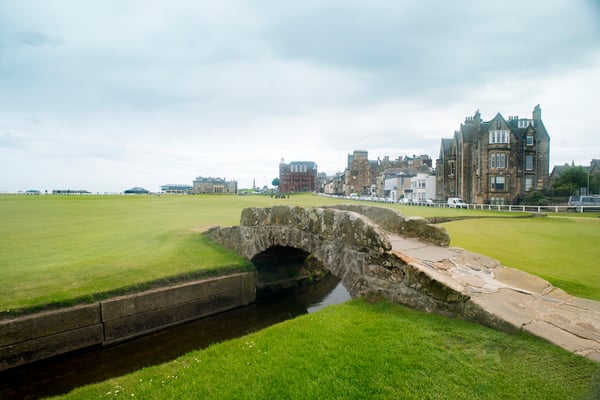 St. Andrews Golf Course by photoeverywhere via Adobe Stock Images
Thanks to Matt for sharing a bit about himself and his relationship with Bindable. We feel very lucky to have such great partners like Matt and the whole Assurance team!
Interested in learning how our SaaS or IaaS solutions may help your team? Contact us for a demo today!